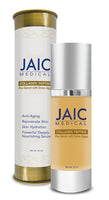 Rediscover Your Youthful Glow with JAIC Medical Skincare's Anti-Aging Collagen Peptides with Snow Algae
Are you tired of dull, tired-looking skin that makes you feel older than you really are? JAIC Medical Skincare has the perfect solution to help you reclaim your youthful glow with our Anti-Aging Collagen Peptides with Snow Algae.
Our powerful formula combines the restorative benefits of collagen peptides with the age-defying properties of snow algae, which has been scientifically proven to protect and repair skin cells damaged by environmental stressors. With regular use, you'll notice a reduction in the appearance of fine lines and wrinkles, improved skin elasticity and firmness, and a more radiant complexion.
Unlike other skincare products that use harsh chemicals, our Anti-Aging Collagen Peptides with Snow Algae is made with only the highest-quality, natural ingredients that are gentle on your skin. Our formula is also free from parabens, sulfates, and other harmful additives, so you can use it with confidence.
Don't let aging skin hold you back from feeling confident and beautiful. Try JAIC Medical Skincare's Anti-Aging Collagen Peptides with Snow Algae today and rediscover your youthful, radiant complexion!
Limited Time Offer: Buy One, Get One Free of JAIC Medical Skincare's Anti-Aging Collagen Peptides with Snow Algae.
USE PROMO CODE: JAIC23
SHOP NOW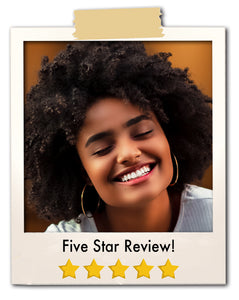 Awesome "Product ! And definitely delivers !!
I NEVER take the time out to write a review , but for this product I felt compelled. First I would like to say that I am a "skin junkie " I have tried many many products, some costing In the hundreds of dollars . I found jaic serum , and the frown lines I had are barely visible . I also noticed a huge improvement in my forehead lines . It also just makes your skin GLOW as I use before I put on my make up . I now have my daughter using it and she loves jaic serum just as much ! I am 47 years old this picture isn't filtered . As you can see it makes your skin glow. I am in no rush to get any Botox injections now , as they can definitely wait for now lol just ordered two more jars I won't go out without it. I apply it every night then moisturize on top . And every morning . Don't know what else to say about it other than I love it ' truly '/collections/jaic-medical-collagen-peptide-pro-serum-elite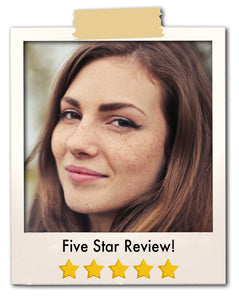 Amazing anti aging serum!
I decided a while ago to up my skincare routine, I'm in my late 20s and wanted to start preventive measure. I began using this product at night. I wear it around the areas prone to lines. In the morning my skin feels smooth without the oily feeling. You can wear it under your makeup and sunscreen.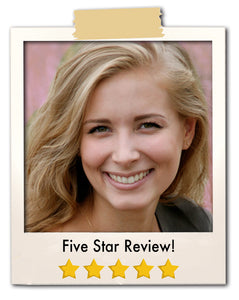 YES. Really. It Works!!!
I was! I am a skin care junkie and don't have time for those creams you'll never use again. BTW, notice the 4th ingredient is acetyl Tetrapeptide-2. If you're not familiar with what that is, find another product which lists it, comes with other unique ingredients that make your skin feel noticeably softer (which include the softening of deep lines), contains additional ingredients which offer beauty benefits and costs under $100. I do not go crazy in reviews, but this is the second skin care product I've used (out of...well... too many to count) that I will not stop using. Instead of leaving a film or tacky feeling on my skin, like other products with the ingredients I look for, this absorbs into my skin...TOTALLY
This product is a keeper. I wish I could leave "before/after" pictures. Perhaps, I shall! ...After a couple weeks with this product (I'm not saying I look 20), but if you can guess my age, I'll eat my foot! To be continued...
ANTI AGING DEFENSE

Our serum reduces signs of deep fine lines and wrinkles while improving the overall look of firmness and elasticity in the skin. Two key anti aging ingredients used in our formula are Collagen and Peptide Complex. Collagen focuses on firming, plumping and smoothing the appearance of skin while Peptide Complex supports a healthy skin barrier and the skin's natural collagen production to reduce further aging for a youthful complexion./products/jaic-medical-peptide-complex-pro-serum-anti-aging-serum-diamond-trio
HYDRATING & MOISTURIZING FORMULA

This face serum includes Hyaluronic Acid and Niacinamide to give the skin a boost of hydration for smooth, nourished skin. Both ingredients deeply moisturize the skin to improve tone and texture leaving behind a radiant complexion./collections/jaic-medical-collagen-peptide-pro-serum-elite
PERFECT FOR ALL SKIN TYPES

Our Anti Aging Collagen Serum works great for men, women and all skin types including dry, oily, combination, sensitive and mature skin making it a great addition to any beauty routine! On cleansed and toned skin./collections/jaic-medical-collagen-peptide-pro-serum-elite